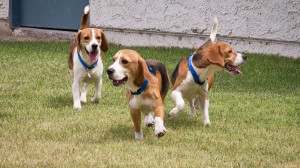 The

Liberty movement

is a term coined by journalist Paula Wallace, to describe the growing number of sanctuaries that are springing up around the world to provide rehoming options for non-human animals after they have been used in scientific and medical experiments. She is spearheading the campaign for the establishment of independent centres in Australia, supported by research institutions, as a more sustainable and ethical approach to managing animals in research.   Paula will be presenting the findings of a

white paper

on the case for an independent Liberty movement to develop in Australia, at the upcoming conference of the Animal Justice Party in Sydney on 24 September.  

For a full agenda click 

here. To register for the conference, click here.