Drawing on a network of media specialists, InBetween Media provides professional journalistic, content writing and editing services coupled with expertise in content marketing and integrated communications.
InBetween Media works with media companies, magazine publishers, industry groups and corporates to bring the disciplines of publishing and the power of media platforms together for the benefit of its clients.
Our rates begin at around $50+GST per hour for journalistic and content writing/editing services and we are always happy to provide a quote at no obligation.
For a brochure about our services
Click Here
---
More background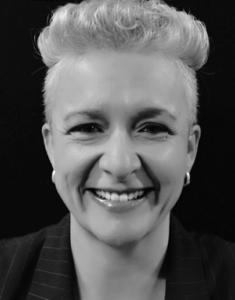 InBetween Media is a small business started in 2000 by Paula Wallace, a multi-skilled media professional with a wide portfolio of published work and successfully completed projects in the Australasia region.
She initially worked with online media company, IndustraCom, to establish commercial partnerships for industrysearch.com.au, which has since expanded into other industry verticals.
However, her work comprises primarily editorships, feature journalism and digital content for business and specialist media. Her areas of experience and insight include:
mining and energy resources in Australasia
corporate social responsibility and sustainable business practices
global 'green' commercial building sector – design, practices and technologies
manufacturing and metal casting industries in Australasia
urban planning, amenity and commercial landscape design
contemporary lighting design for commercial applications and cultural value
other specialist engineering fields
Paula also has expertise in developing marketing and public relations campaigns and related copywriting and database management, having commenced her career in the marketing department of The Sunday Telegraph, which at the time was the highest circulating newspaper in Australia.
Her editorial portfolio includes the establishment of the commercial landscaping trade journal Outdoor Design Source (ODS), which was awarded twice as the 'Best Directory of the Year' by Publishers Australia. Paula conceived and designed the online platform for ODS which lists more than 10,000 leads for commercial landscaping practitioners.
Paula also created two new magazines, in association with publishers RALA – Illuminate and EnergySmart Buildings. The latter services the growing 'green' building market in Australia.
Paula continues to work with B2B media organisations and corporates in providing quality editorial, marketing and content services. She particularly enjoys conceiving special projects to extend the value of brands – such as supplements to industry-specific magazines, industry awards programs, special 'annual' editions or yearbooks and custom publishing projects, to name a few.
To obtain a quite for any media services, or to view examples of recently completed work, please call or email: 0404 088 501 or editor[at]inbetweenmedia.com.au